Description
1200W Portable Power Station with PD60W QC3.0 LiFePO4 Battery
Silent Generator and ECO-Friendly Clean Energy:
Equipped with 1050Wh / 289000mAh LiFePO4 battery, no fuel or gasoline, no smoke, no rattling! Power your next camping trip with a portable power station
OUTDOOR CAMPING BATTERIES: Portable charging station for phones, tablets, laptops, cameras and other small electronics with 3 AC 110V/220V outlets, 3 USB-C ports, 3 USB-A ports for your outdoor adventure air provides carefree power
Lightweight and Portable:
A powerful battery you can take anywhere. The portable power supply of only 13 kg can supply you anytime, even if it is not heavy in your hand. Designed for emergency power, outdoors, travel, or creative work.
Compatible with Solar Charging Panels:
It can be perfectly matched with solar panels and easily charged with high-efficiency solar panels. Built-in LED flashlight, easy to use anytime, portable charging station, convenient for outdoor activities.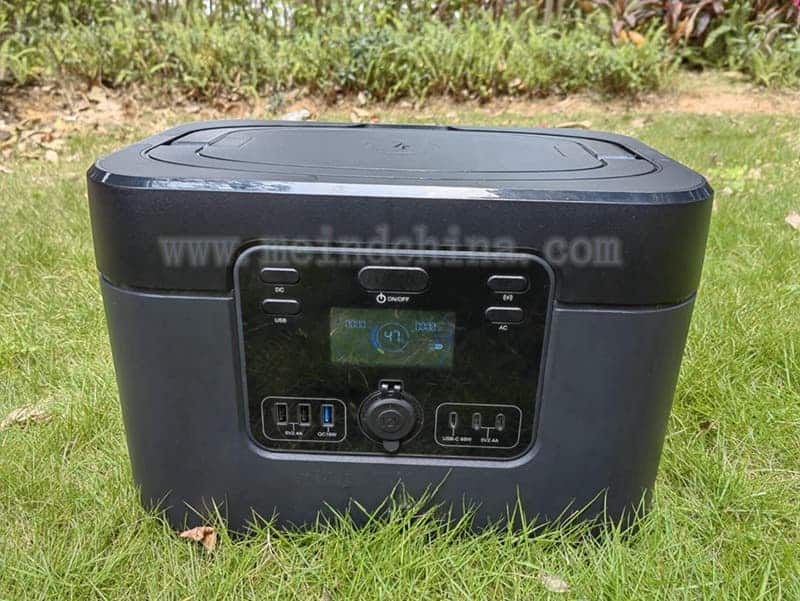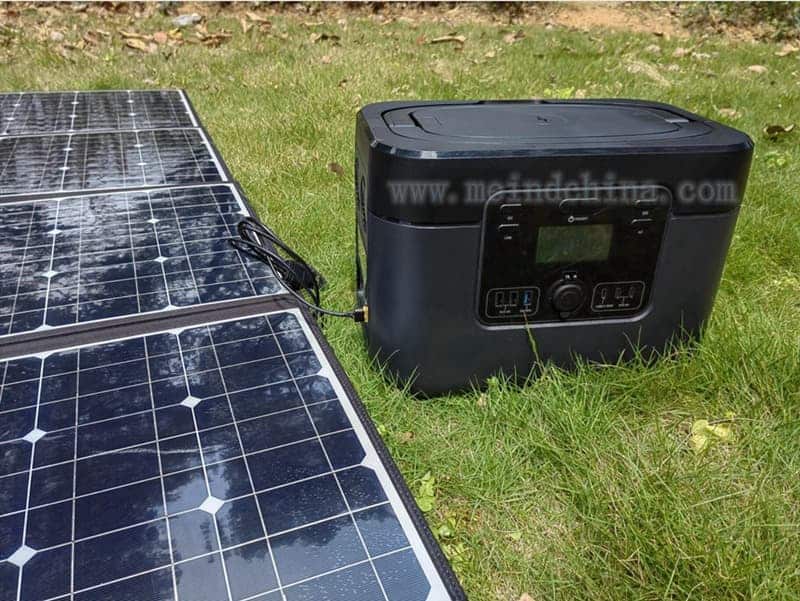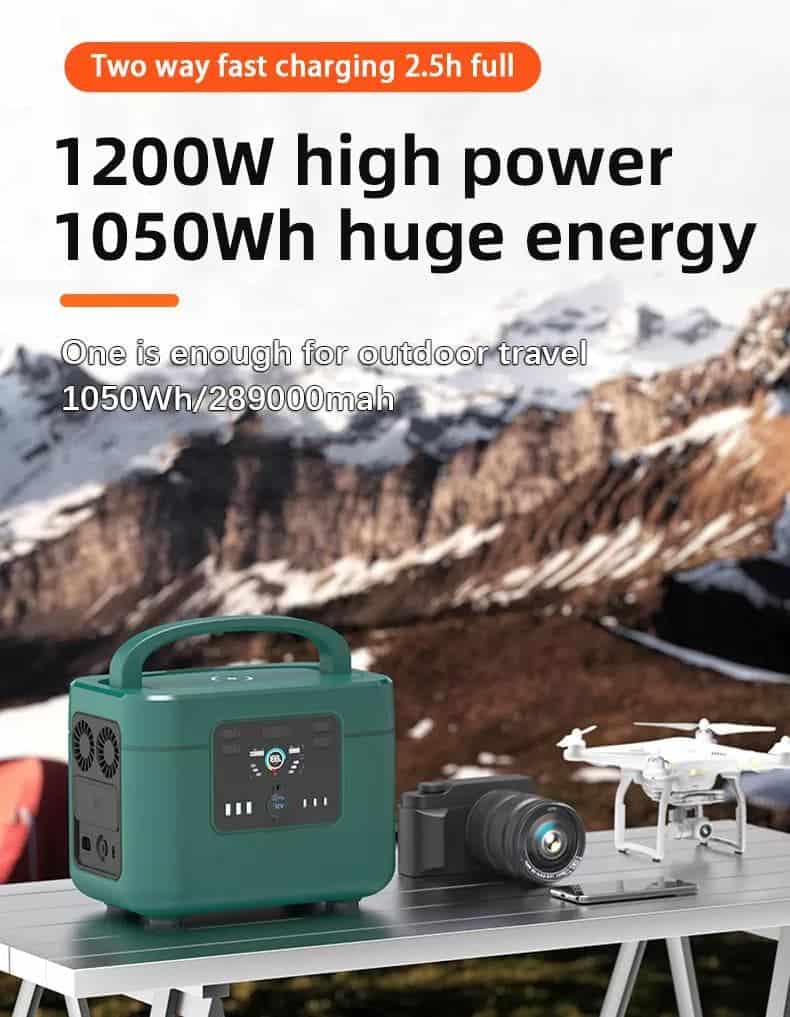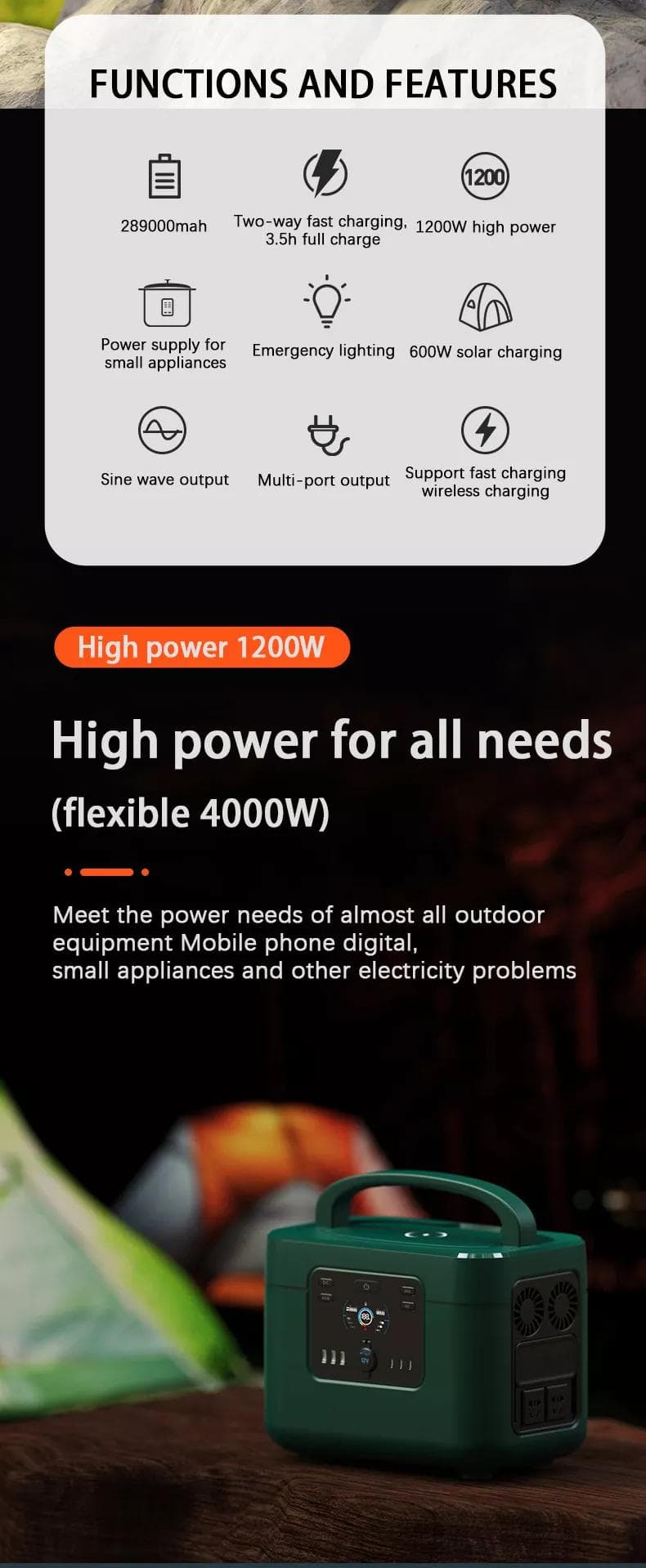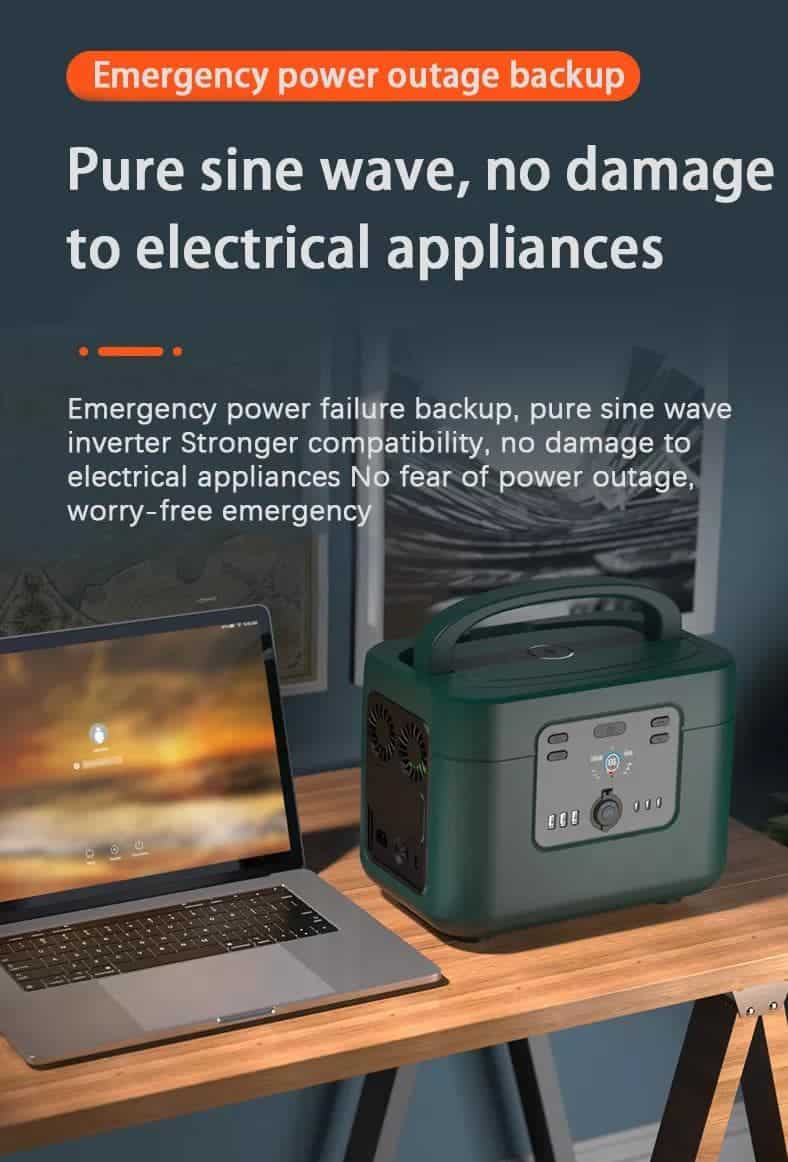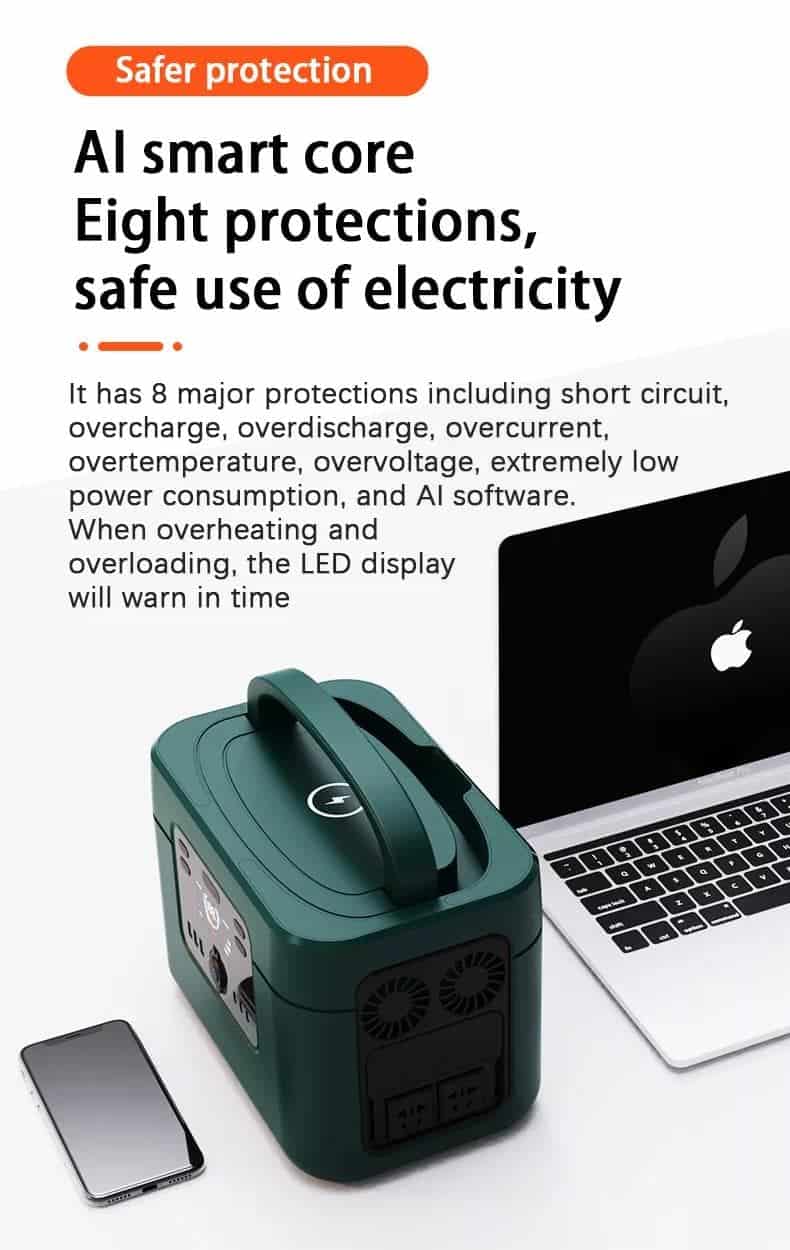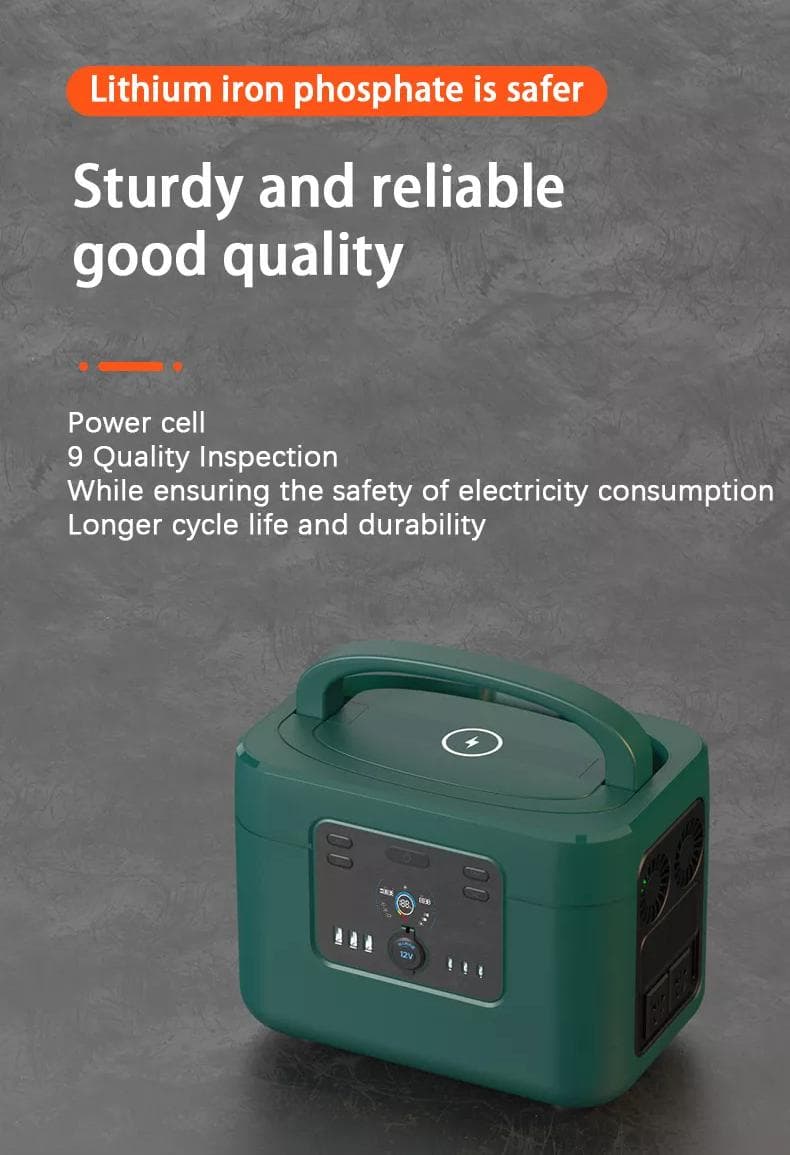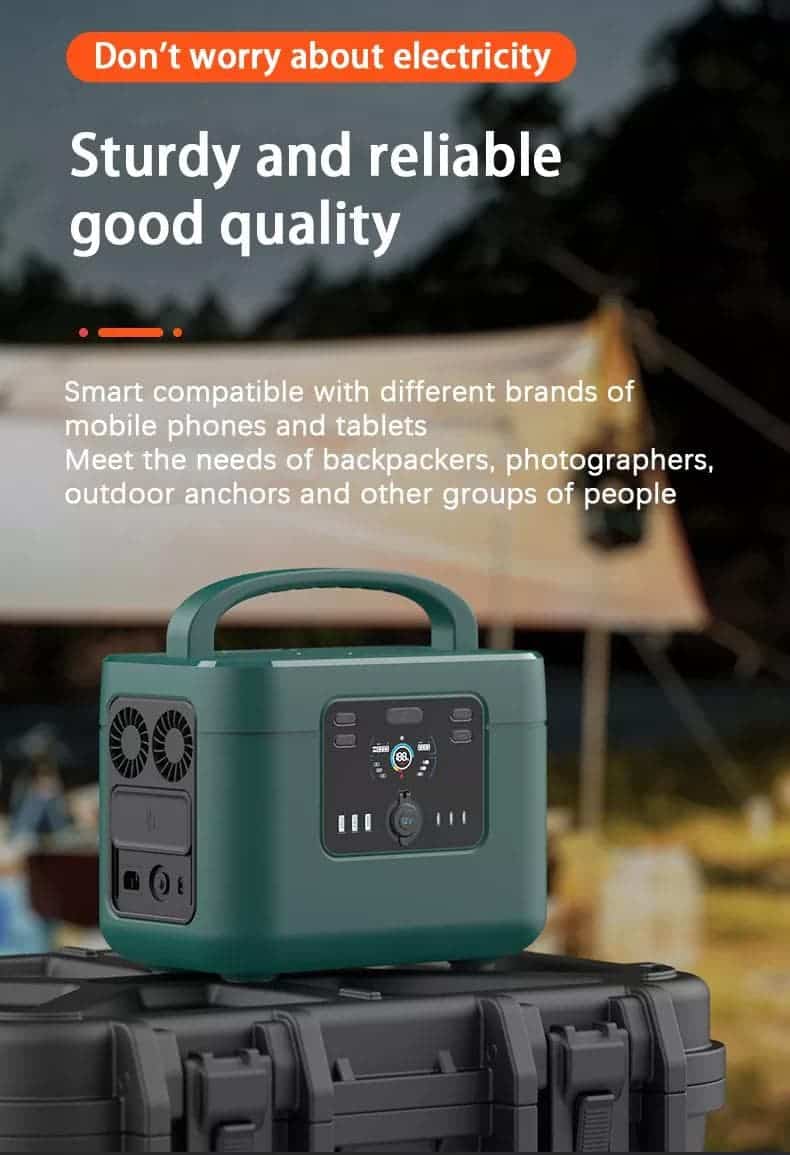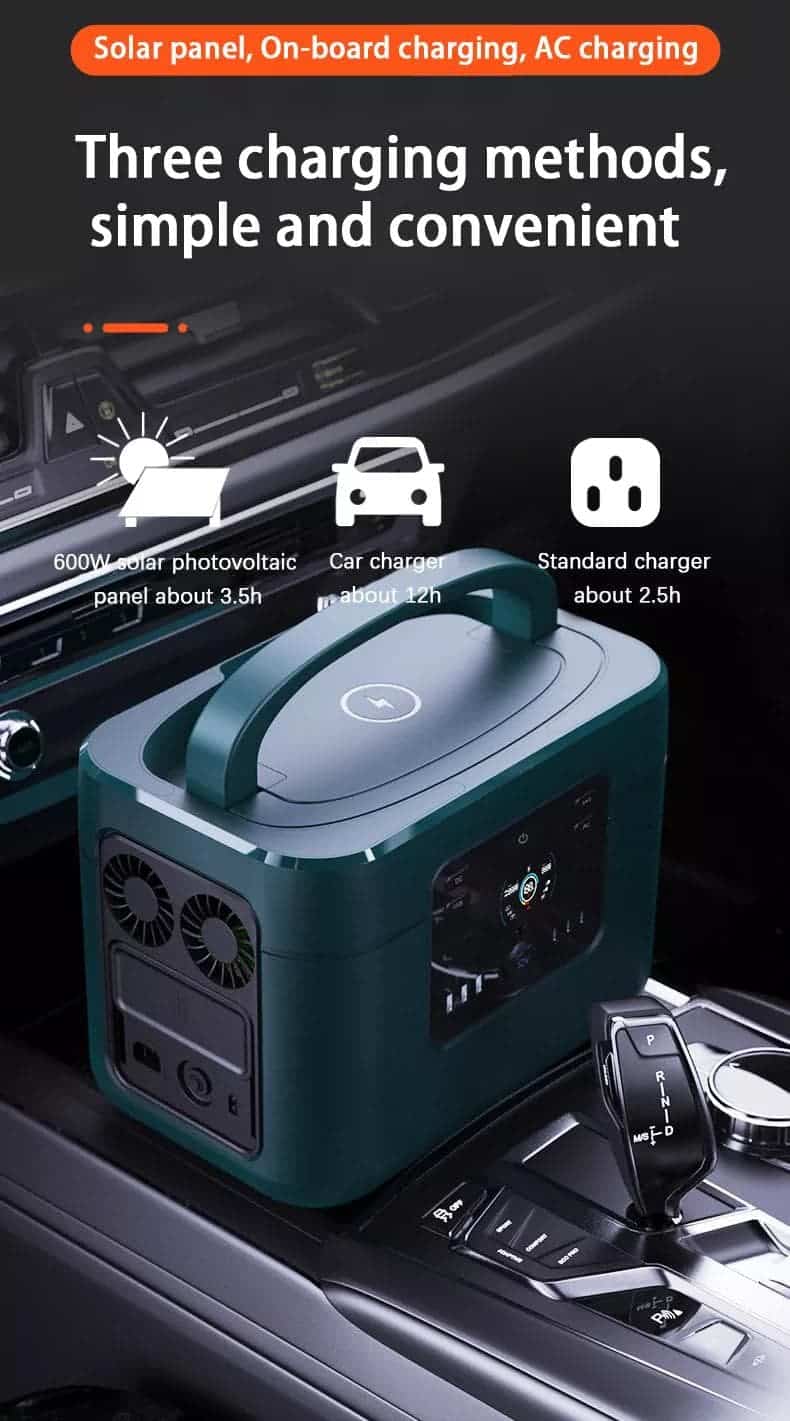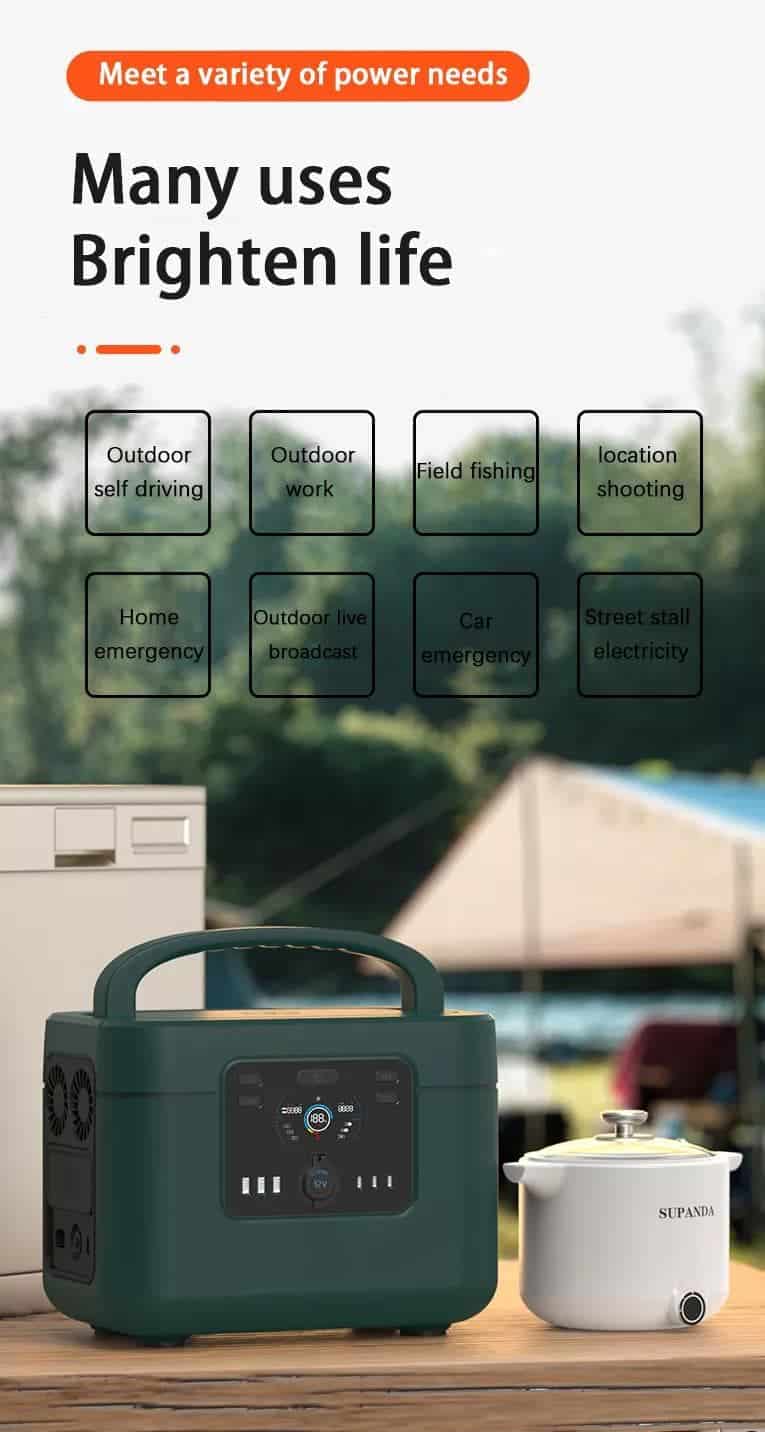 Power Station (Model: MK-5)
Physical dimension L*W*H
366*235*267mm
Shell material
ABS+PC, lireproot matenal
Battery
LiFePO4 1050WH/25.5V/ 328300mAh, >2000times

Charging

DC charging XT60 Interface, Max 400W, Support MPPT solar ccharge, 2.5H full
AC power 800W, 1.7H full

DC output

USB1: QC3.0 Fast charging 5V/2.4A, 9V/2A , 12V/1.5A /BC1.2 AFC FCP Fast charging protocol
USB2: 5V2.4A IQ identificntion charging output
USB3: 5V2.4A IQ identification charging output
TYPE-C1: Bidirectional PD65W, 5V5A, 9V5A, 12V5A, 15V5A, 20V5A Compatible with Q3.0 fast charge protocol
TYPE-C2: Unidirectional output PD18W compatible with QC3.0
TYPE-C3: Unidirectional output PD18W compatible with QC3.0
Wireless charging: support 18W wireless charging
Cigarette lighter output: DC 12.5V 10A

AC output

Voltage: 110V/220V+/-5VAC pure sine wave
Frequency: 60Hz/50HZ +/-3Hz
Rated power: 1200W
Over-current power: 1500W 15 seconds
Peak Power: 2000W
Need to adjust the AC output frequency 60HZ/50HZ by pressing the button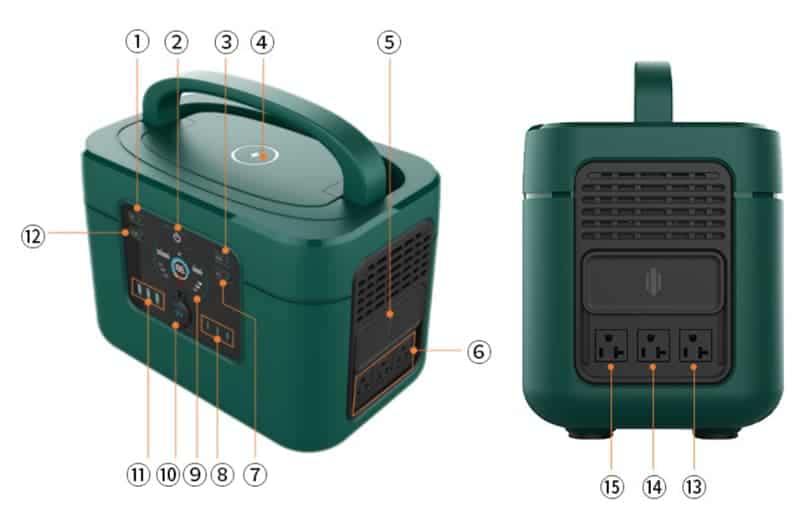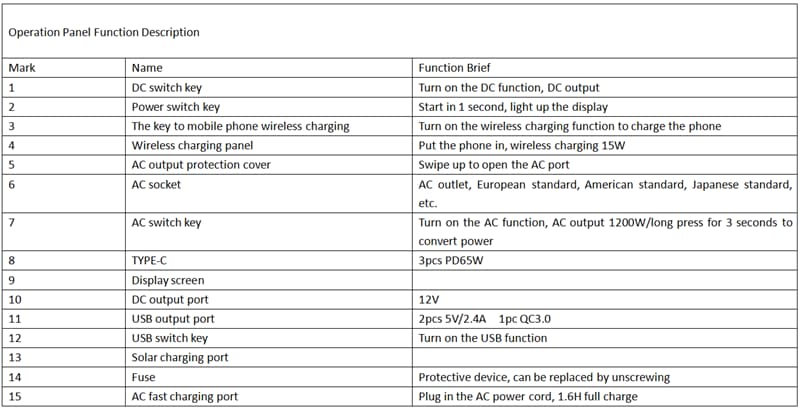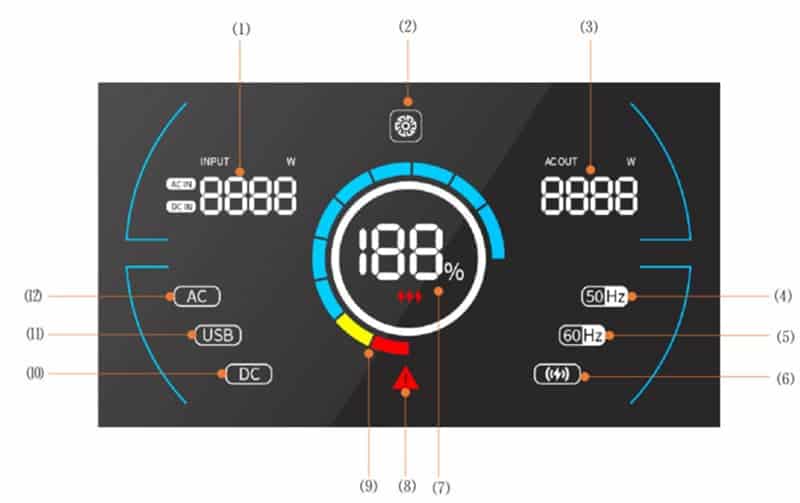 Portable Power Station Production