Description
Meind Top-Quality DC 12V/24V to AC 110V/220V Sinusoidal 3000W Power Inverter with Built-in Charger, LCD Display, American Sockets, UPS, USB
It transfers DC power from the battery into clean AC power. With a peak power of 6000W and sufficient continuous 3000W, this inverter is excellent for powering sensitive equipment, and loads directly from the battery.
When it comes to power failure or outside, it is the ideal solution for supplying stable true sine wave power for the computer, air pump, small motor and fridge that modified sine wave inverter cannot. This inverter is perfect for use at worksites, on boats, and even in the off-grid solar system. Its digital display screen can tell real-time output voltage.
The numerous safety features include an overload alarm, soft-start system, DC input low or high voltage, output overload, over-temperature, short circuit shut down, and high-speed temperature controlled cooling fan. This practical thing could be a great helper for your beautiful life!
You can also buy 3000W Sinusoidal Power Inverter on our B2C online store: http://www.aliexpress.com/store/1147249 . And you are very welcome to review feedback of our power inverter from worldwide on it.
Model No.
TPU-3000 (with Charger, UPS, LCD Display)
OUTPUT
AC Voltage
110V or 220V AC ±8%
Continuous Output Power
3000 W
Peak Output Power
6000 W
Waveform
Pure Sine Wave (THD<3%)
Frequency
50 or 60 ± 0.5 Hz
LCD Display
Battery Capacity, Battery Voltage, AC Voltage, Load Power, Waveform
UPS
<10ms
USB
5V/2.1A
INPUT
DC Voltage
12V
24V
No Load Current
≦0.55A
≦0.28A
Voltage Range
10-15V
20-30V
Efficiency
90%
91%
Low Voltage Alarm (DC)
11V±4%
22V±4%
Charging Current
20A (13.6-14.5V)
10A (27-28.8V)
Charging Voltage
110V (90-130V) / 220V (190-260V)
PROTECTION
Over Load
3300 W (Shut off output Voltage, re-power on to recover)
High Voltage Shutdown (DC)
15.5V±4%
31V±4%
Low Voltage Shutdown (DC)
10V±4%
20V±4%
Over Temperature
It will shut off when the temperature reaches 70℃±3℃, re-work when drops to 60℃±5℃
Output Short Circuit
Shut off output voltage, re-power automatically when it is not short circuit
Battery Polarity Reverse
By fuse open
ENVIRONMENT
Working Temperature
0℃~+40℃
Working Humidity
20%-90% RH
PACKING
Material
Gift Box
Dimensions
380*180*130MM
N.W / G.W
6.3 KG / 7.6 KG
Carton Packing
4 PCS / Carton
Carton Weight / Dimensions
30.6 KG / 50*44*38.5CM
OTHERS
Cooling
Thermostatically cooling fan
Application
Home and Office appliances, Power tools and Portable equipments, Vehicle,
Yacht and Solar power systems …etc.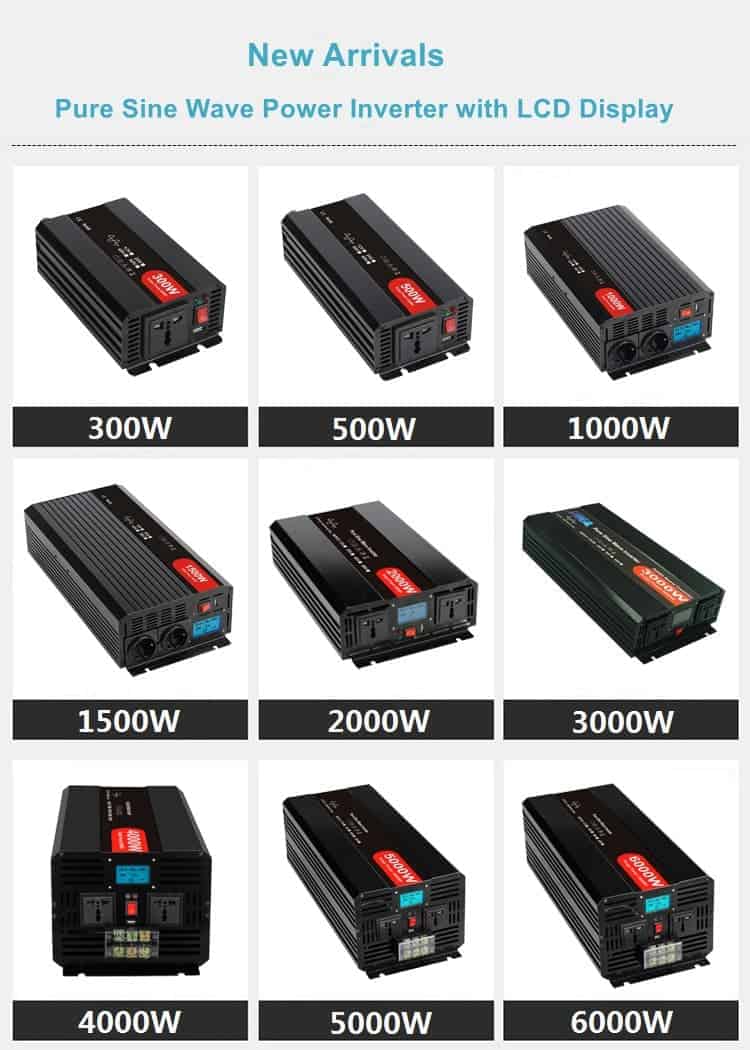 Meind 3000W Pure Sine Wave Power Inverter pictures: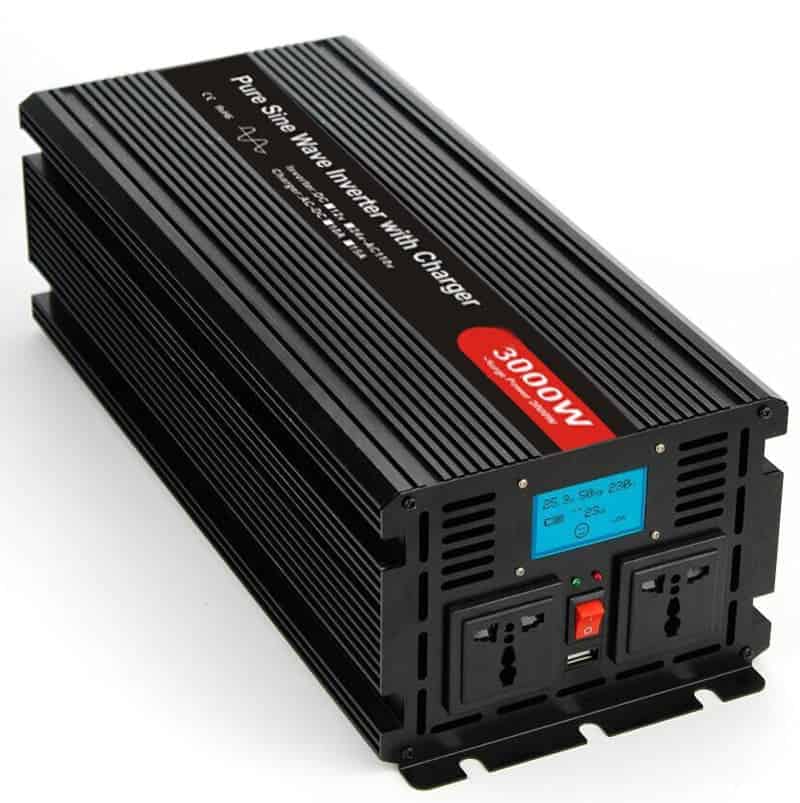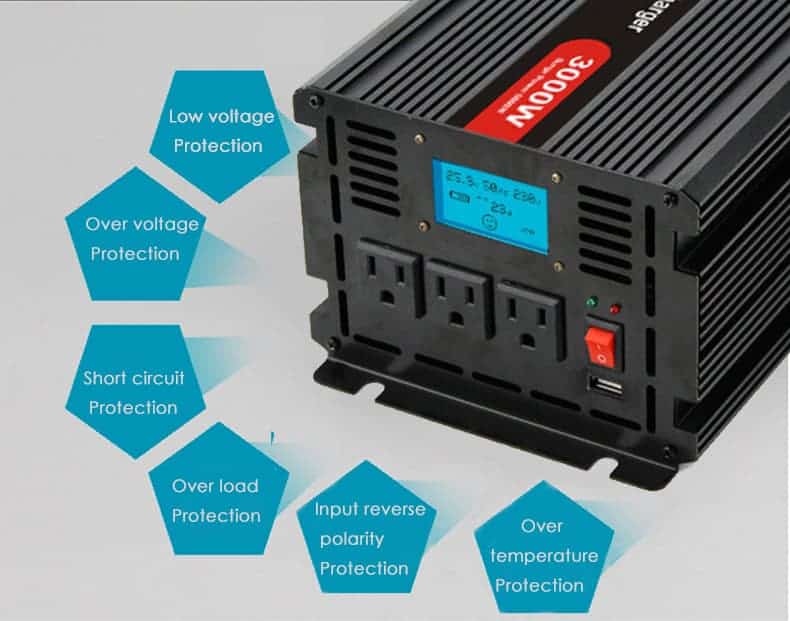 What does the LCD display of this pure sine wave power inverter? It is able to show load power, DC input voltage, AC output voltage, and battery capacity, wave form and battery voltage error.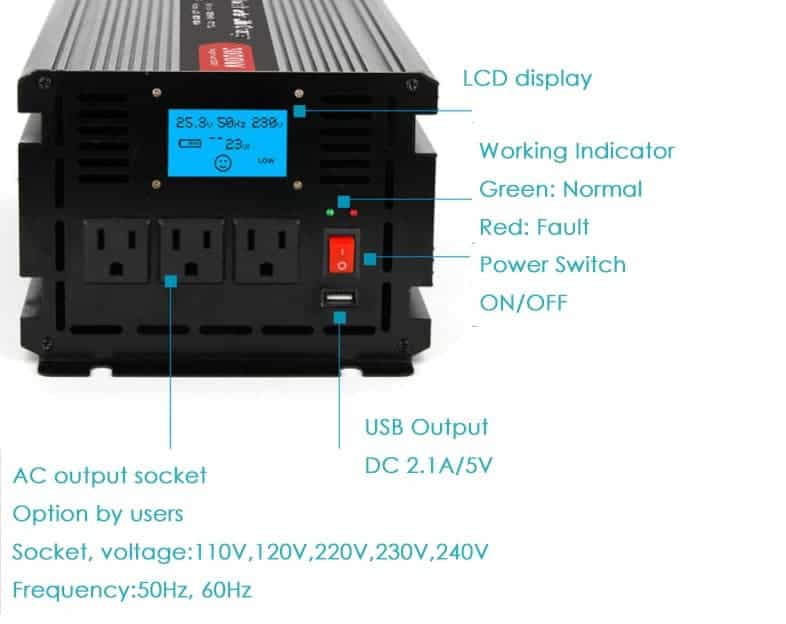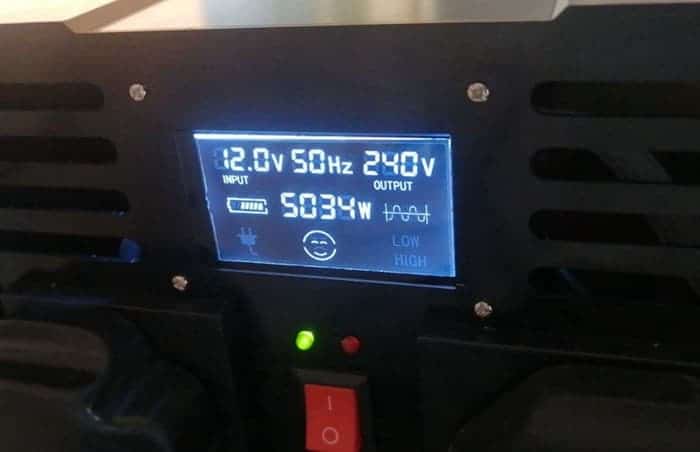 This pure sine wave power inverter is equipped with 100% pure copper terminals, designed for large DC current from the battery. It is also covered by ABS material, for protection from high temperature.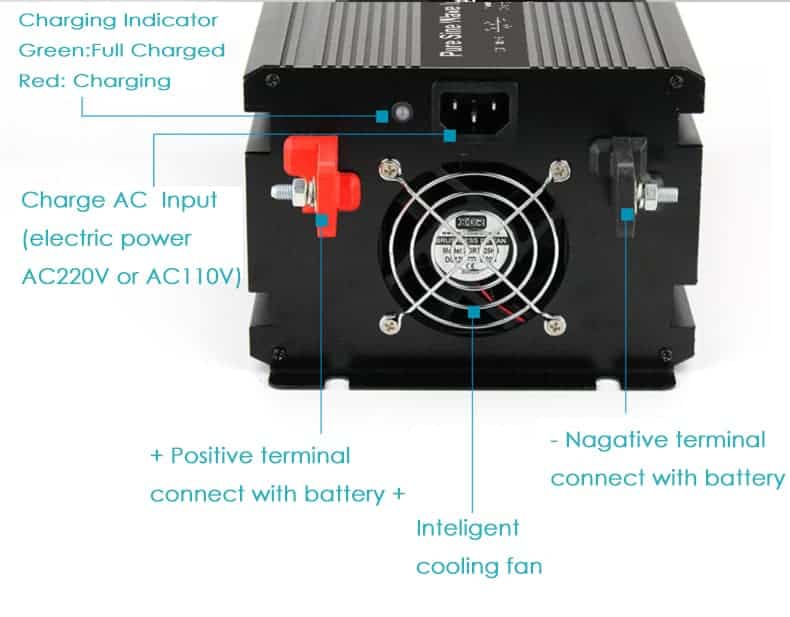 We can make this pure sine wave power inverter with many types of sockets (US sockets) for you: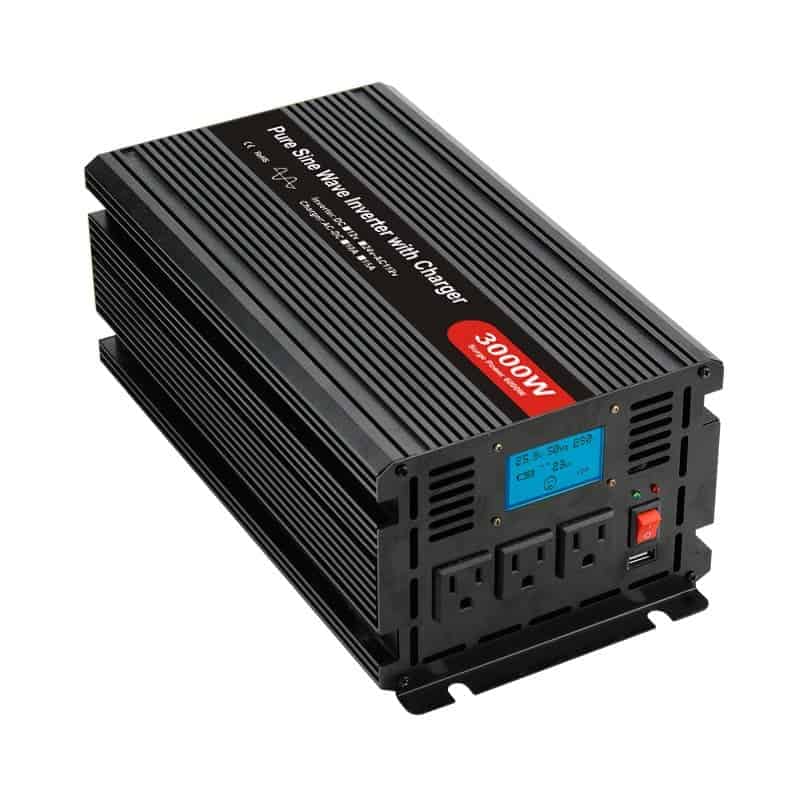 We design the motherboard of this pure sine wave inverter with isolation insulation, the transformer with pure copper wire, imported explosion-proof capacitor, thickened aluminum radiator, thickened MOS block and high-temperature pure copper filter coil, to emphasize quality and safety. It conforms to CE and RoHS.
Its high-voltage holding test result Bat-PG:500VAC, Bat-AC:1.5KVAC, AC-FG:1.5KVAC. Its insulation resistance test results Bat-PG, AC-FG:100M Ohms/500VDC/25℃/70%RH. It is also vibration resistance.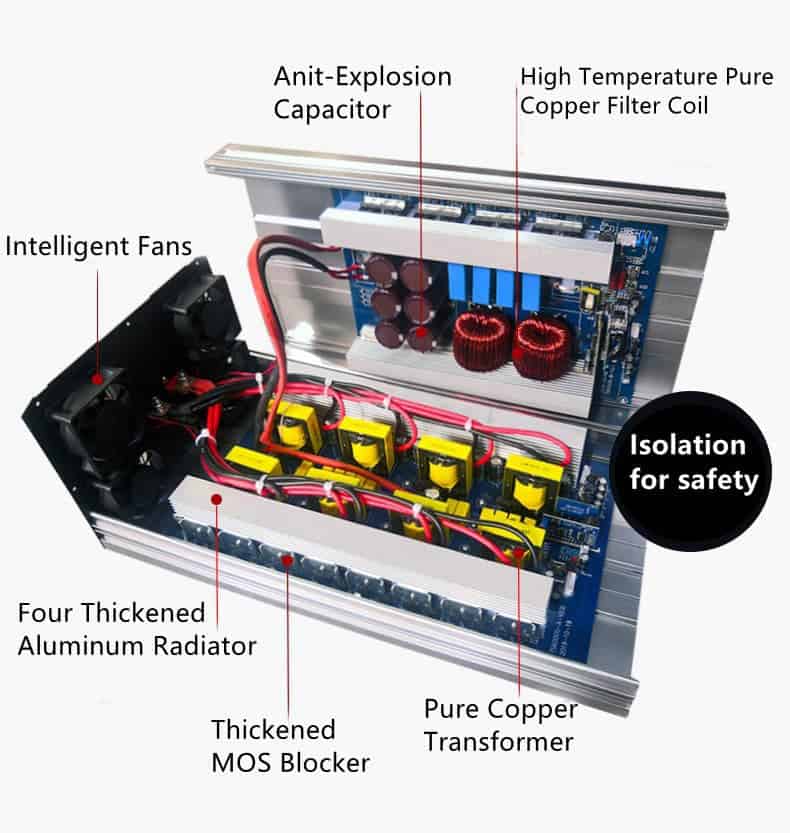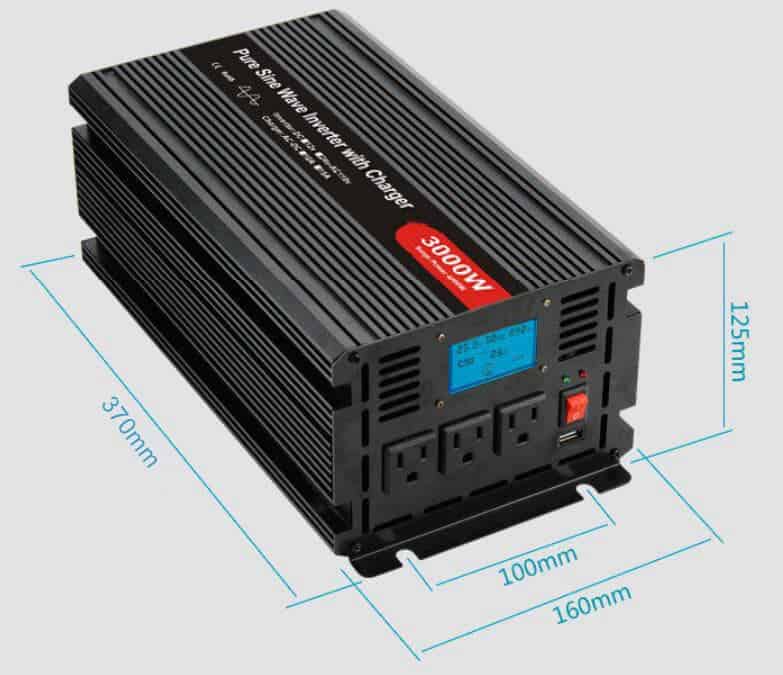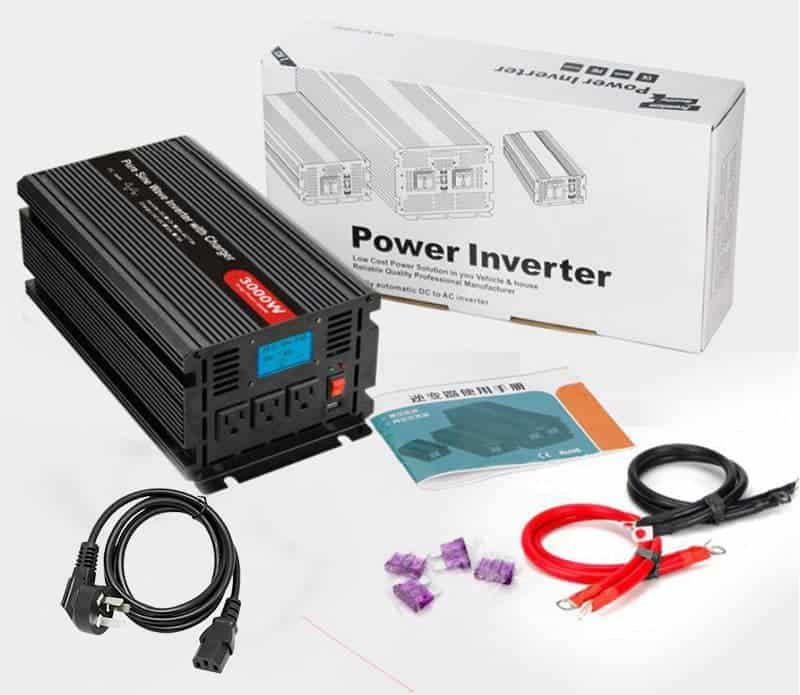 Welcome to check our other inverters: Modified Sine Wave Inverter, Pure Sine Wave Inverter